Congratulations and Thank You to Margaret Rewald for the winning quilt bid of $275.00!
Thanks again Margaret!
Winners Message:
"I have gone to the art fair for a lot of years and have won one to 2 raffle prizes each year.  While I am not a member of AAUW,  I am a very strong believer in educating women as was my mother.  I'm an attorney and my sister is an endangered species biologist who has spent 40 years studying the Florida panther."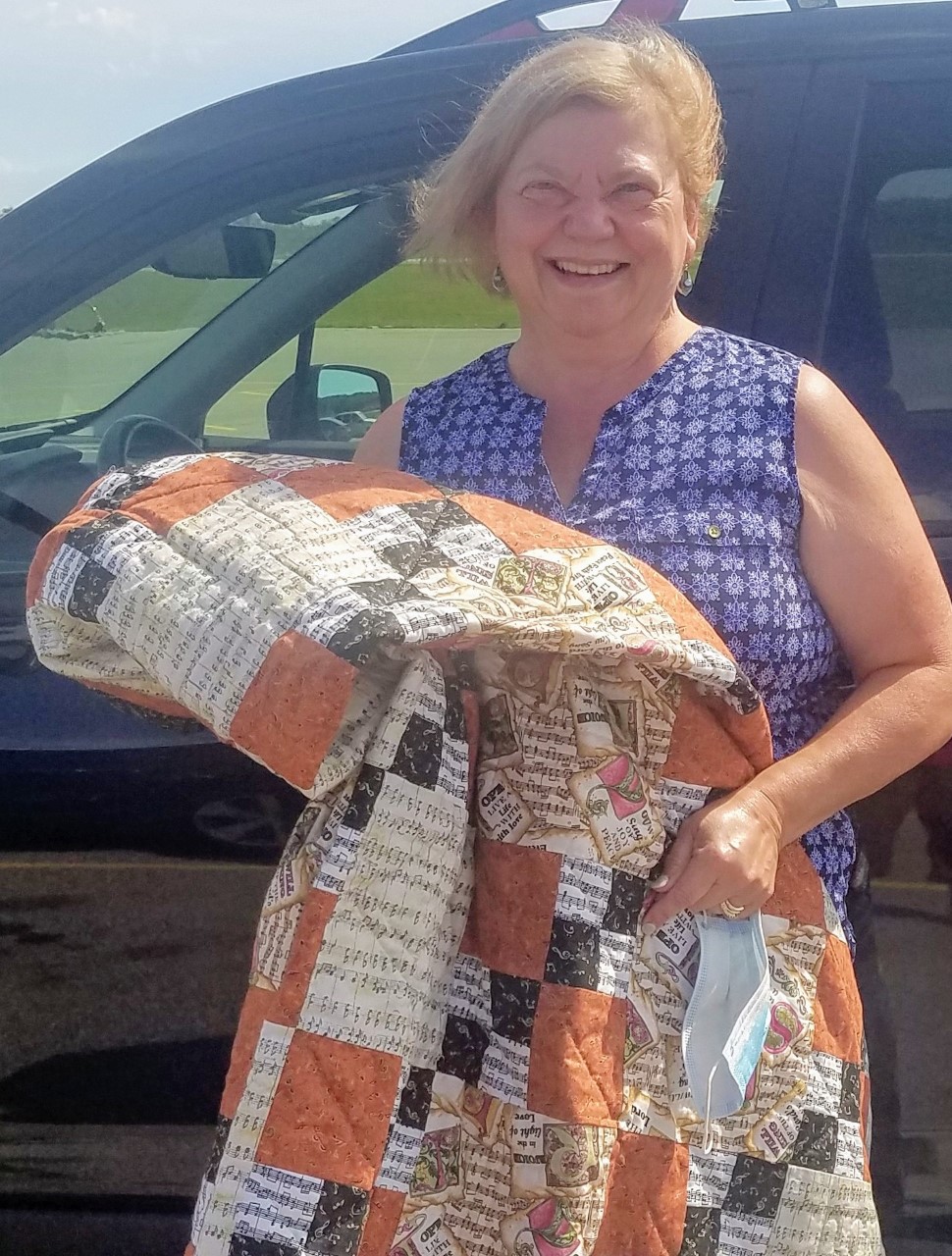 Auction in Honor of Pat Staupe.
Bidding has ended.
Pat was a longtime AAUW La Crosse branch member and was the Chairperson of the AAUW Art Fair on the Green for many years. She was a music teacher at Lansing, Iowa, high school. When she retired, a student gave her this quilt. When Pat died in 2013, her mother donated the quilt to our AAUW branch to be used as a scholarship fundraiser in Pat's memory. The quilt is 68″ x 90″ and has a music theme.
Pat Staupe Memorial Quilt
Scholarship Fundraiser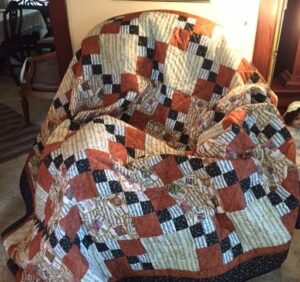 Previous message given by a bidder:
Pat Staupe was so dedicated that she taught us all how to walk in her footsteps. Art Fair volunteers are a part of her legacy.