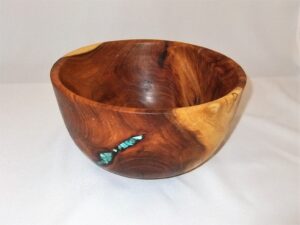 SRM Woodturning

Medium:  Wood
Booth:  69
920-320-8903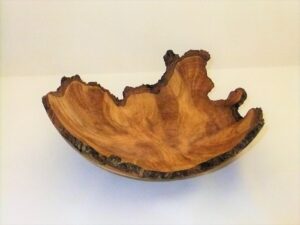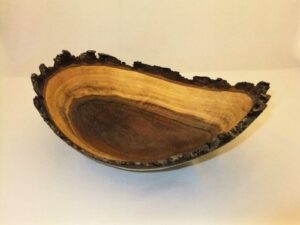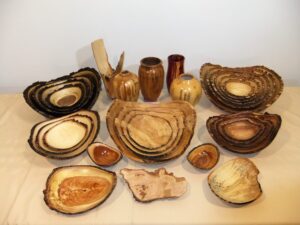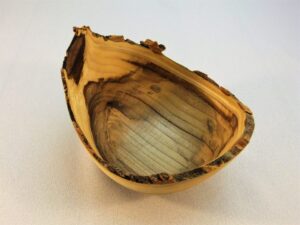 Artist Statement:
Wood has always interested me. As a young lad on my parents farm I started making and building things. Later in life, I used the scroll saw to make decorative items and small furniture. In 2000, I took a woodturning class and made my first wooden bowl. It was somewhat crude, but I was hooked.
I bought a small lathe and started turning small bowls, pens, bottle stoppers, vases and kaleidoscopes, I really enjoyed creating something from a block or piece of wood. I bought a larger lathe with viable speed control to create larger items. This was the start of my foraging for different varieties of wood logs (green wood) versus the typical wood from lumber mills to start turning. In the log form, you have a blank "canvas" to create many different pieces of art.
I am a member of the Minnesota Woodturners club and AAW (American Association of Woodturners). Attending national and regional symposiums keeps me updated with new techniques and exposes me to some of the best wood art worldwide. I've taken classes with nationally respected woodturners and help other members of our turning club. I have received awards at various art shows throughout Wisconsin.
Showcasing the natural beauty of the different grains and tones is the beauty of working with each type of wood. I may start with a cherry log, leave some of the white sap wood on to contrast against the warm reddish brown color of the wood. Maybe I'll leave some bark on and create a natural edge cherry bowl, it looks oblong, but it still is a perfect circle. I create my art from a variety of woods: apple, maple, box elder, hickory, red oak, elm, ash, white oak, exotics, and more.